About Time: Louis Vuitton Fall/Winter 2022 Runway - BY pursebop.com
BY pursebop.com - 
According to Louis Vuitton, its Fall/Winter 2022 collection is all about time. Not coincidentally, the show took place under the clock at Paris' Musée d'Orsay. By the way, this is the first fashion show held at that space and we doubt it will be the last.
In particular, the collection focused on young adulthood and aspects of the teenage experience. Not angst and acne fortunately. Rather,
the teenage years that allow one to forge character, the collection is based on the idea of freedom of movement and a youthful desire to customize everything
With that focus on movement, ease, and comfort, designer Nicolas Ghesquière highlights "meticulous work in terms of materials." We suspect that includes many of the bags shown on the runway. Ironically, though, many of the ensembles include enormous pockets, perhaps obviating the need for a handbag at all.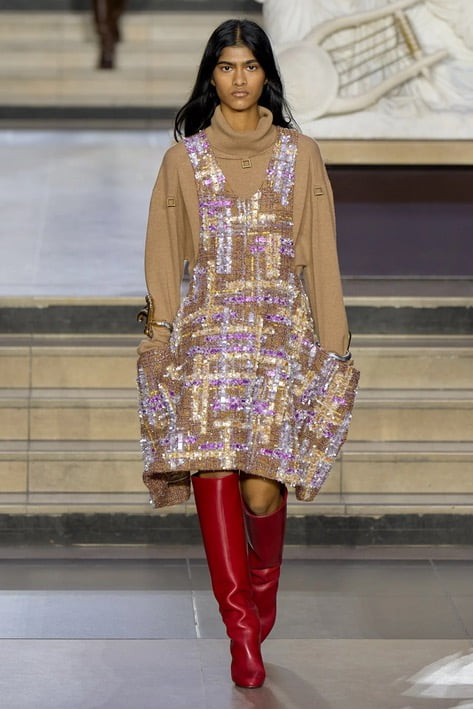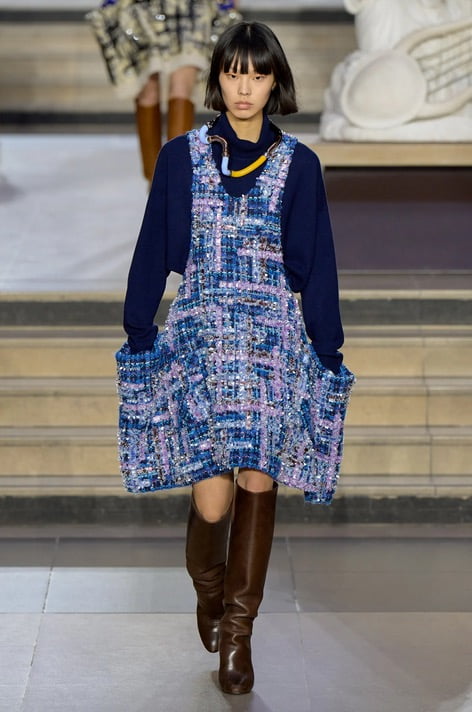 The newest fabrication is a lovely flowered print layered on the classic monogram in different colorways and styles. Although shown mostly in travel-like duffle shapes, we expect there ultimately will be more bag options in this material.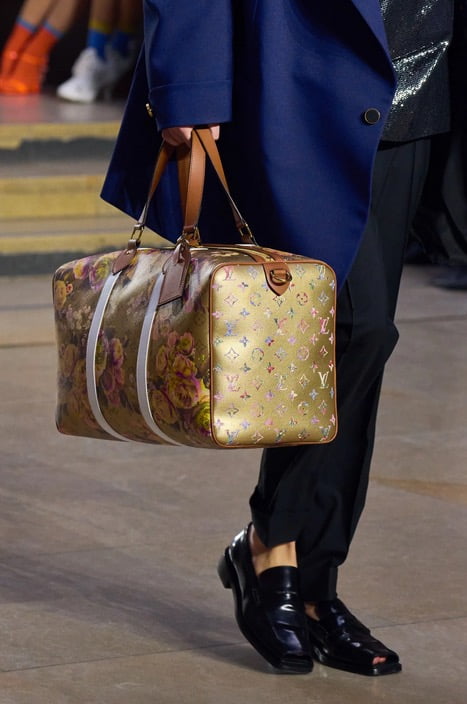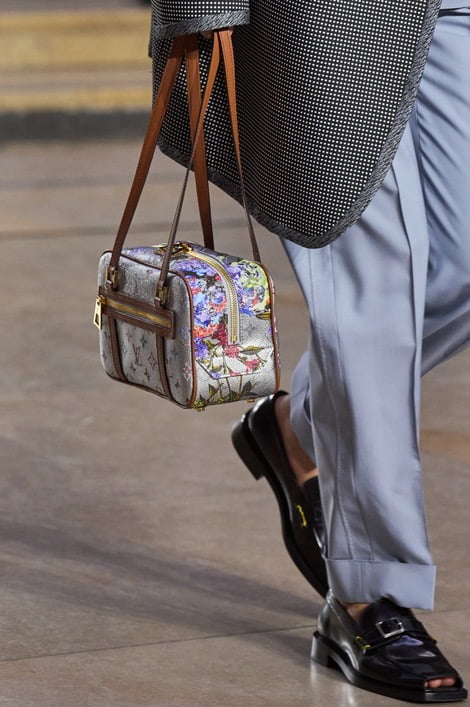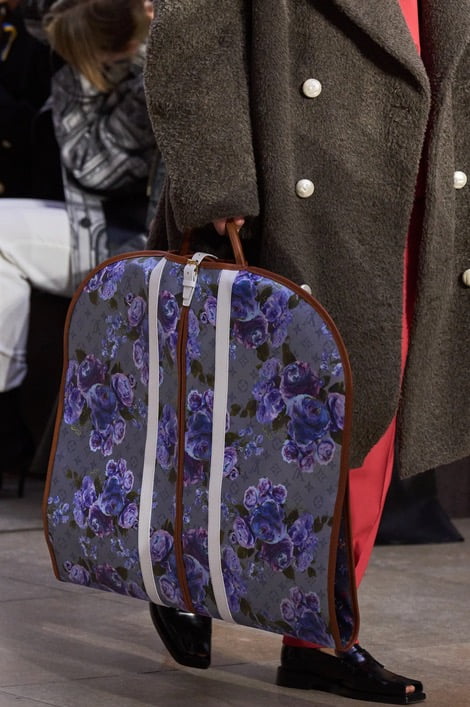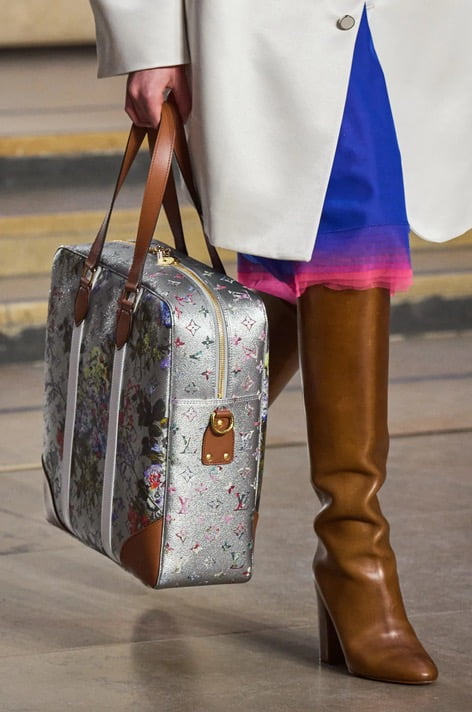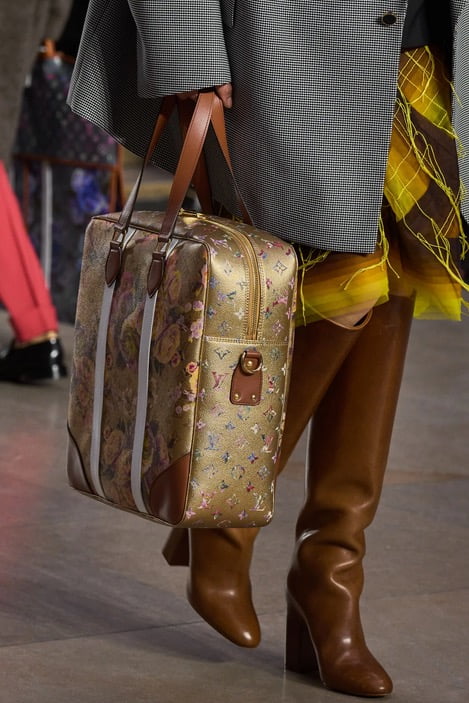 Louis Vuitton HAC Perhaps?
Double top handle, trapezoidal tote, you can't help but compare it to Hermès' famous HAC- the bag that started the Birkin craze. Like the orange line, this is a bit more vertical than horizontal, with a sangle-like attachment and visible hanging lock.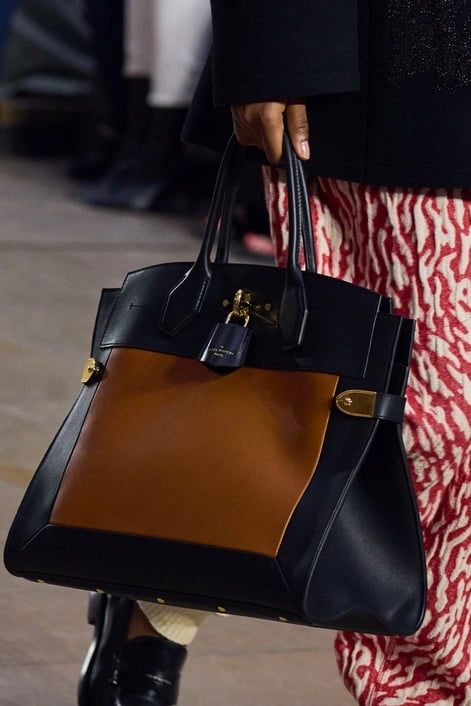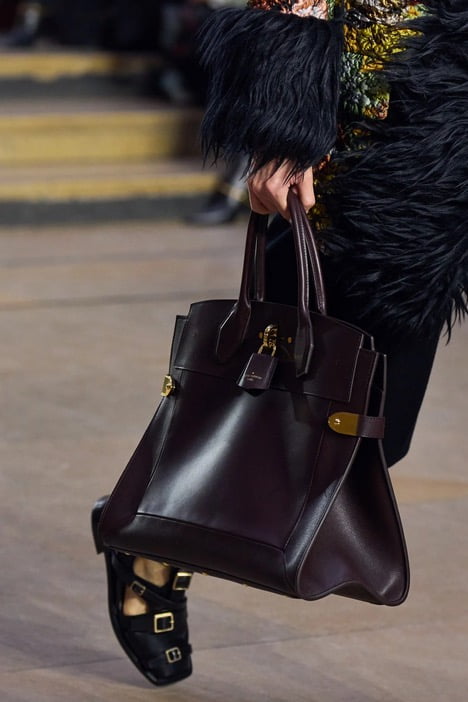 Okay, so that's not actually the name, but the petite malle and its descendants essentially are shrunken trunks. Louis Vuitton included a classic clutch and a more elongated style.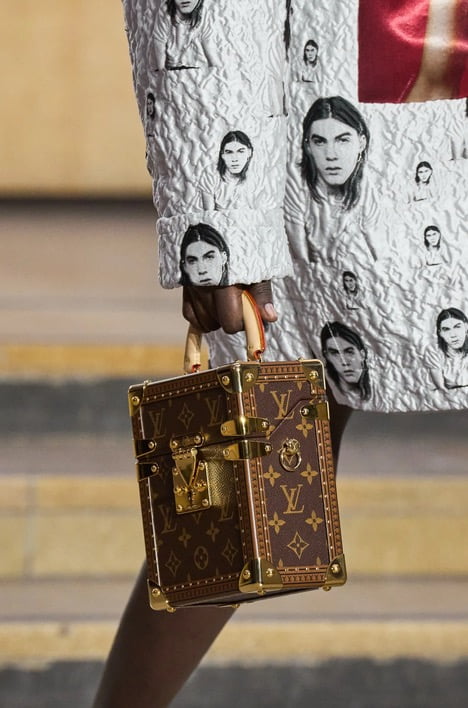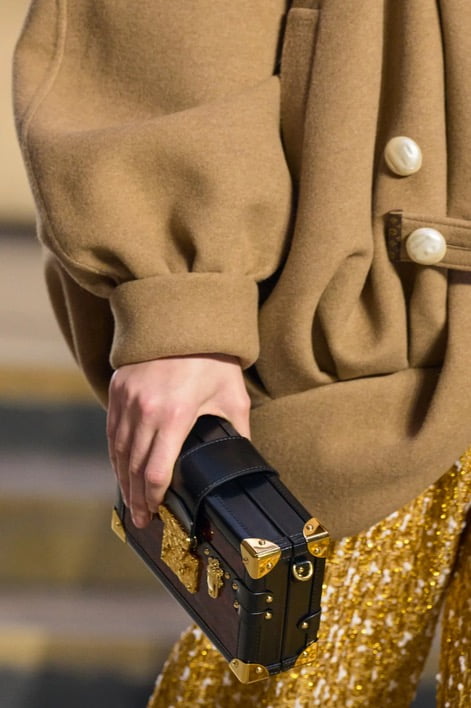 And then there's this one, and frankly, we're not sure what to make of it. Is it open or closed? Expandable or not?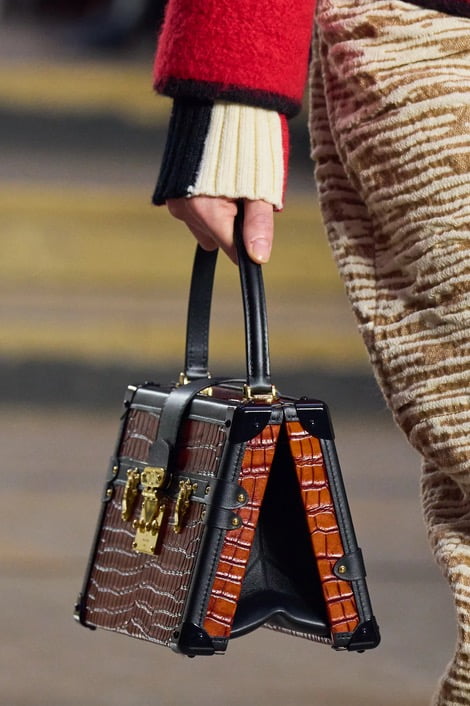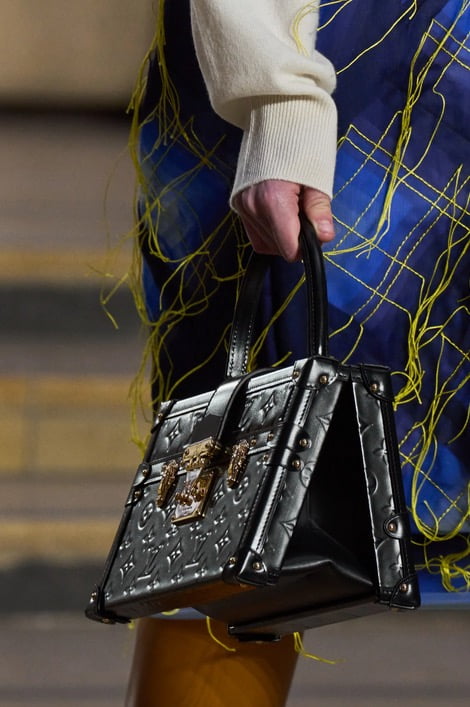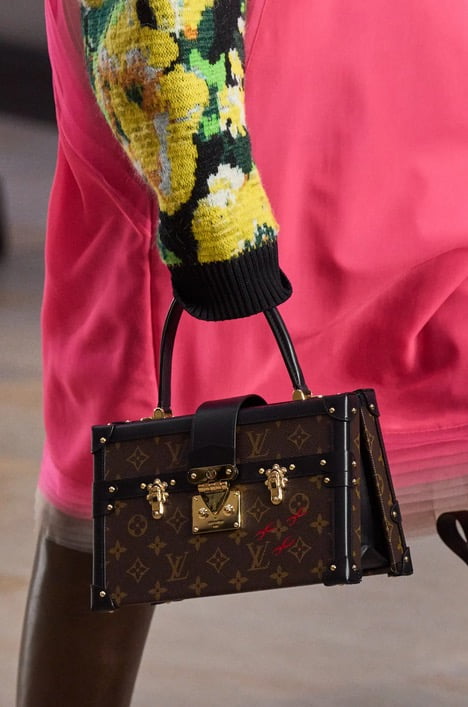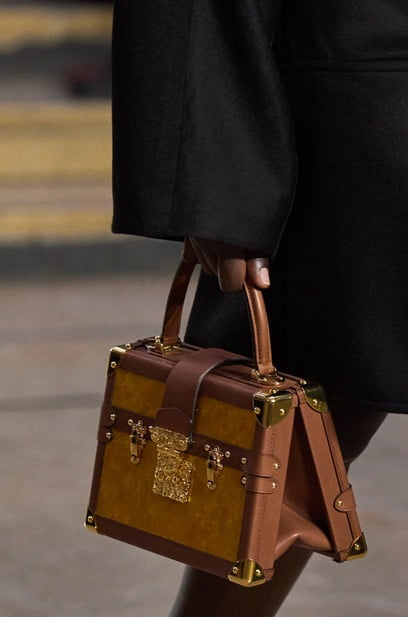 Beautiful, smooth-looking leather graced this runway in several styles, suggesting this is an area of "meticulous" work in materials. The first design is a medium-sized flap bag shown in three colors, with a round logo (like that of the LV Pont) and a pull tab (like that of the Dauphine). Hardware suggests the strap is adjustable.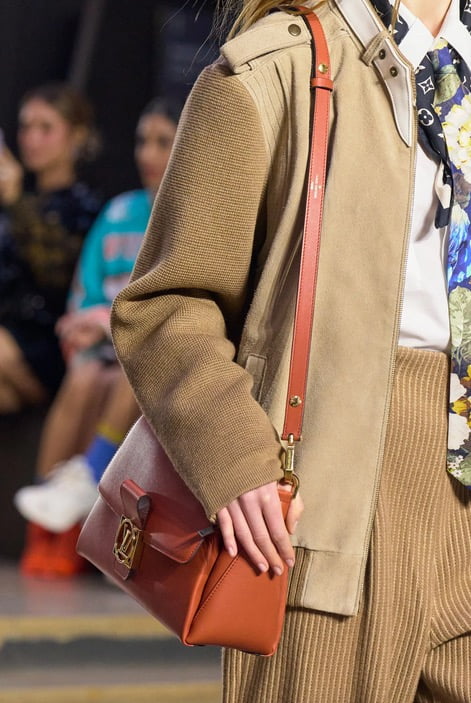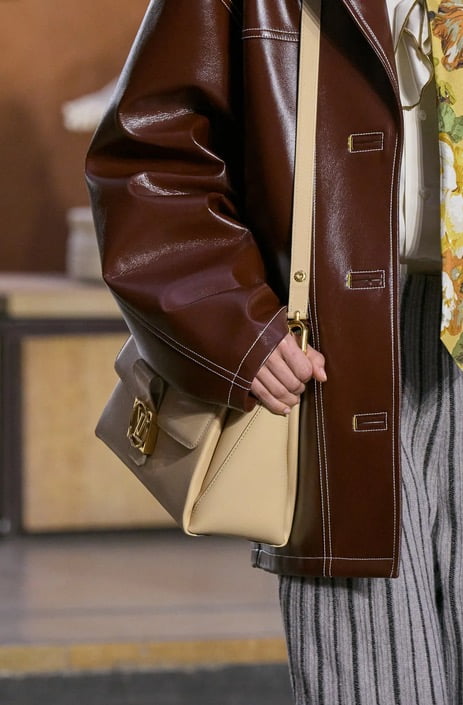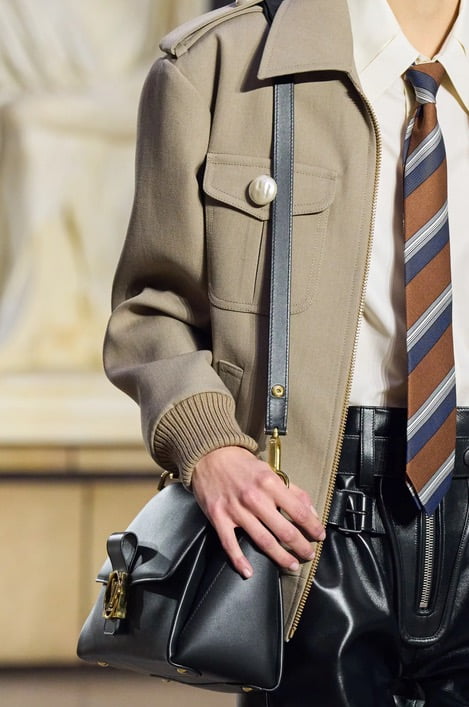 Another flap featured the LV twist lock closure with diagonal quilting.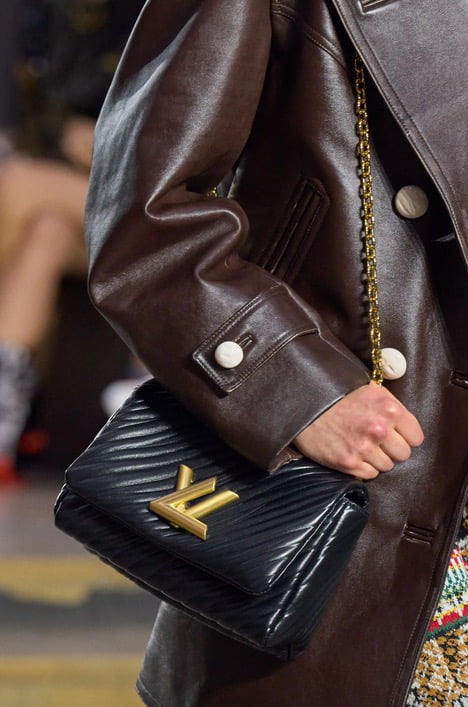 Not everything was a flap. The collection included slouchier, hobo-ish and bucket styles as well.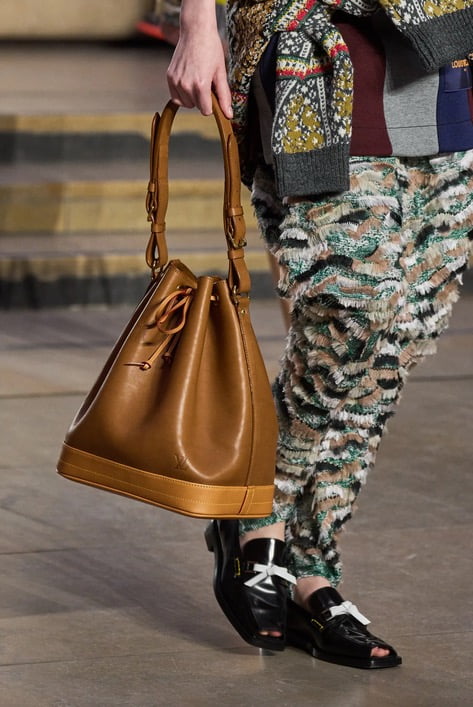 Resembling Louis Vuitton's Sirius luggage pieces, these squared off duffle bags appeared in different sizes and fabrication. As seen earlier, many of these showed in the flower printed monogram. Travel anyone?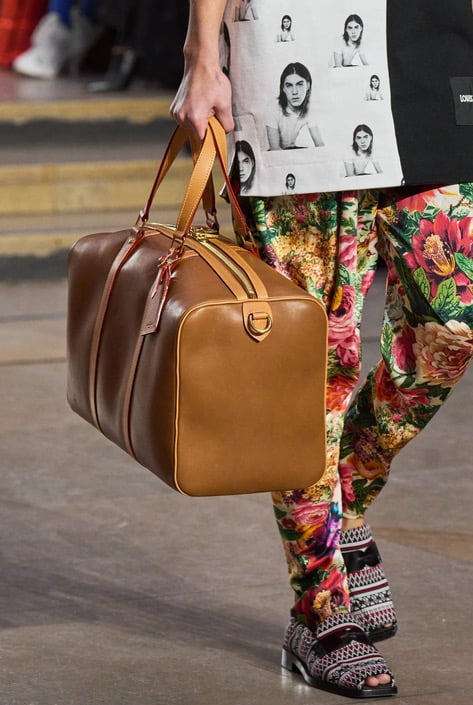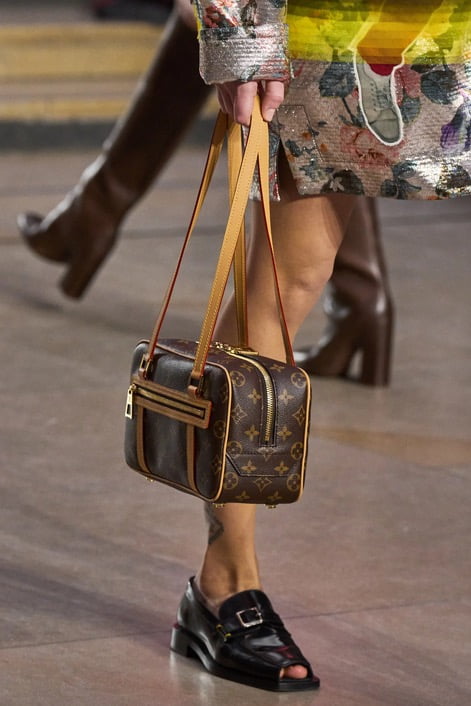 Plenty of options in the future? Do you adore flowers with your monogram? Or leather is your pleasure? Let us know.
Runway Images Courtesy of Filippo Fior / Gorunway.com
Love, PurseBop
XO
---