Bags, Bags, & More Bags on the Chanel Fall/Winter 2022 Runway - BY pursebop.com
BY pursebop.com - 
Tweeting about tweed would be the appropriate way to discuss Chanel's Fall/Winter 2022 collection. It was all about the tweed, inspired by Scotland's Tweed River, according to head designer Virginie Viard.
Make no mistake, the tweed theme carried over to the Chanel handbags as well, many of which were exact ensemble matches. Lots of pinks and purples- dark and light. In fact, the Chanel logo backdrop well-represented the hues of the season.
While tweed clearly ruled, there was plenty of patent leather as well, sprinkled with some shearling and regular leather. And chains- lots of chains, with bags, around the neck and body.
However, the bigger story about our favorite accessory is that Chanel showed so many of them in a variety of sizes and shapes. Frankly, the sheer number of bags was astounding, overwhelming even. More than 50 of the looks included a handbag. And that doesn't include the bag-like miniatures that were more like jewelry.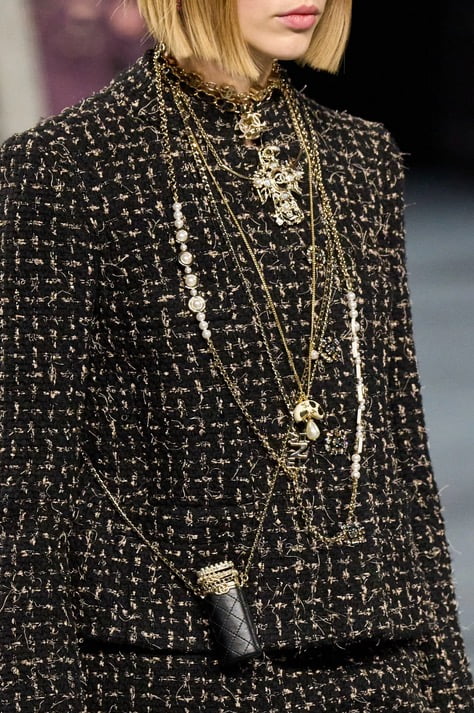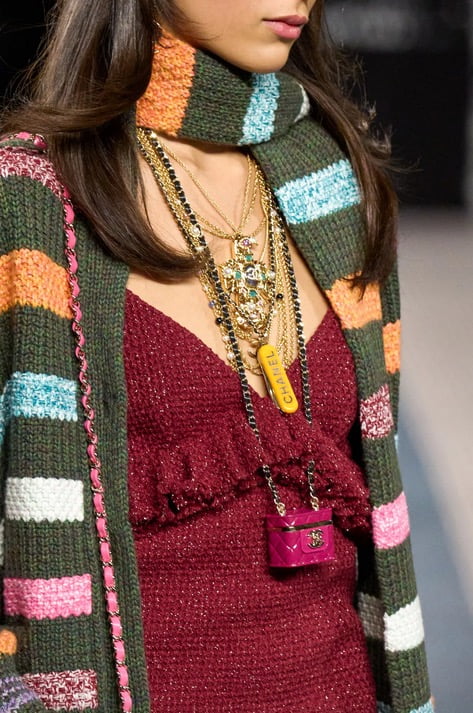 You get a flap, we get a flap, everyone gets a flap! In Oprah-style there's one for everyone- though certainly not for free. Multiple sizes, fabrications, even shapes- from rectangular, to square, to half-moon. So let's start with the classic styles with chain-laced straps.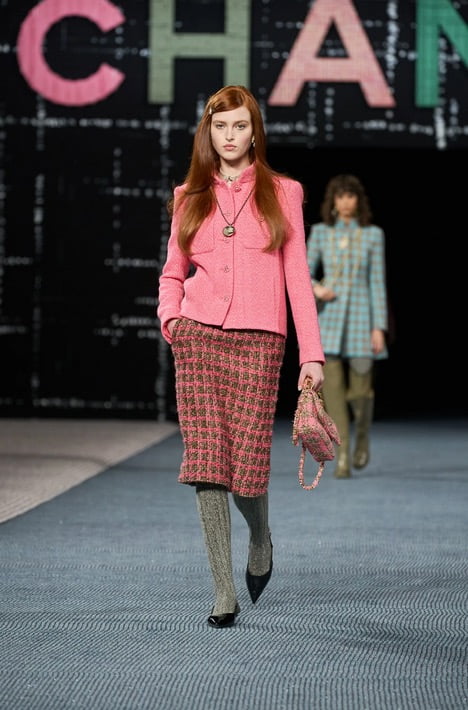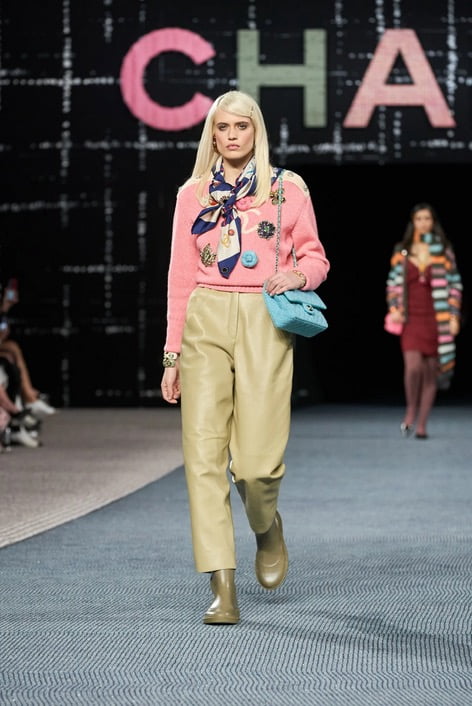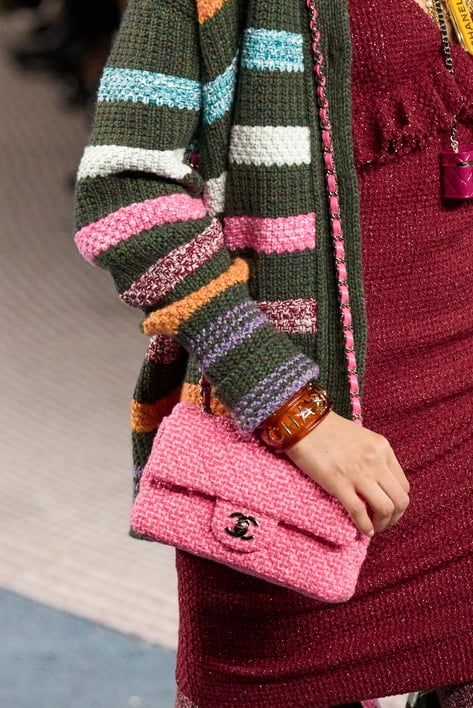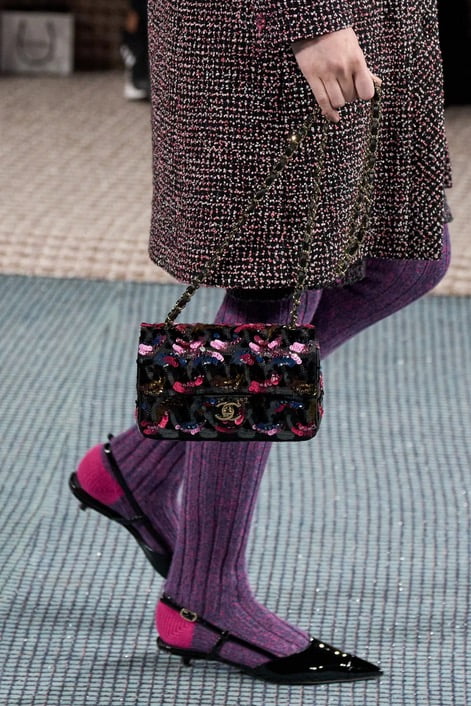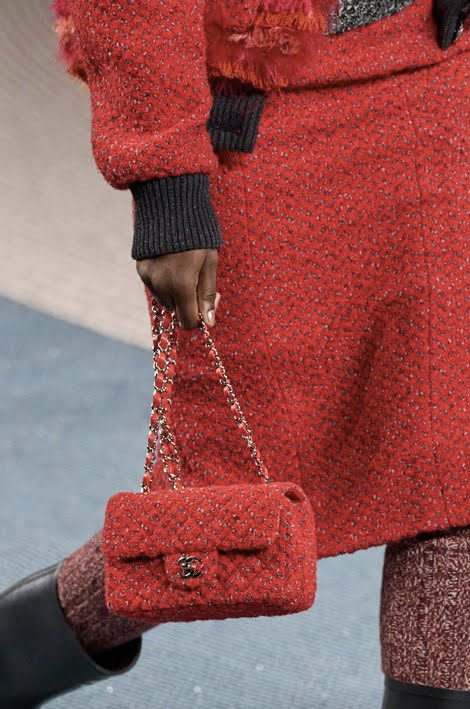 For a little variation, one style has more of a triangular envelope flap closure.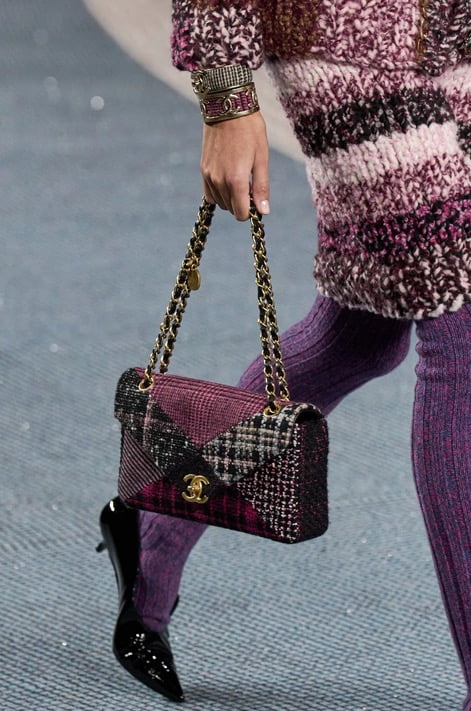 And then there are the multitude of Chanel flaps with shapes that stray from the classic rectangle. Some are bejeweled, with or without multiple sections.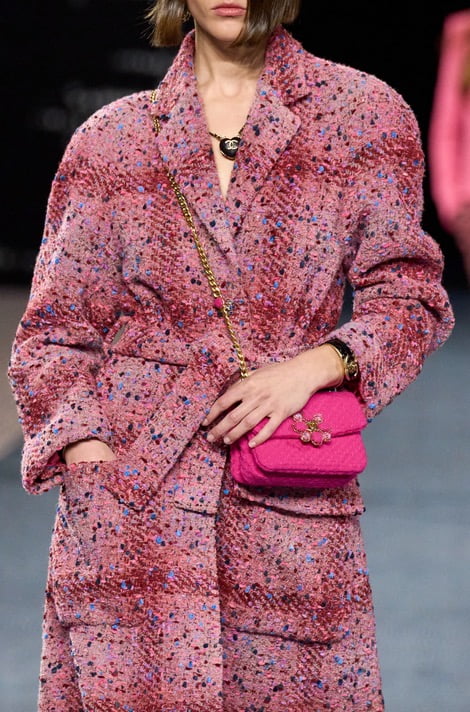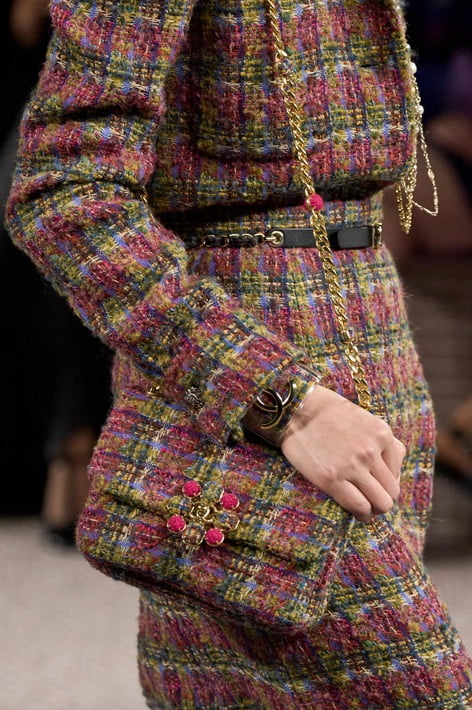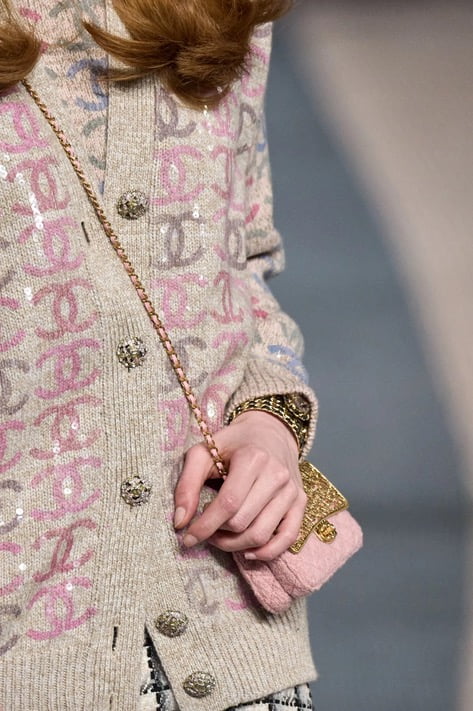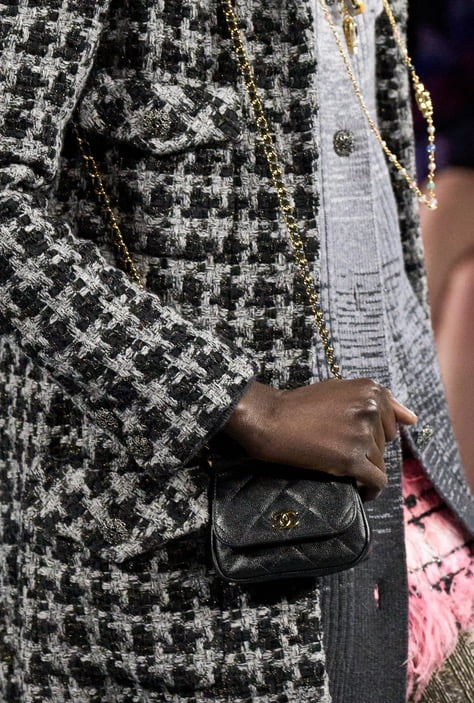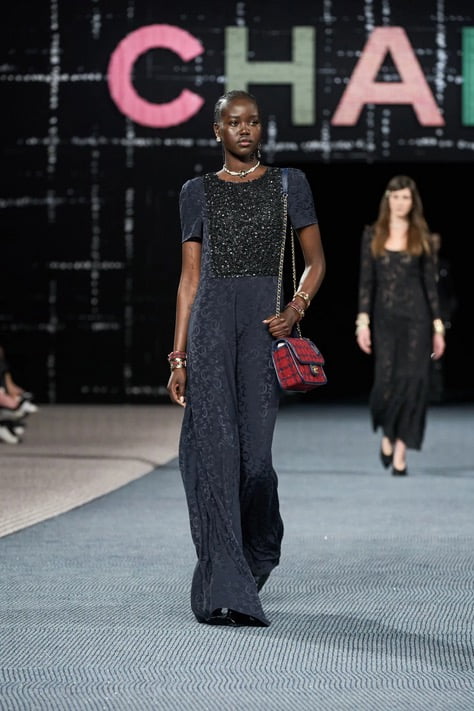 Others are more squared off.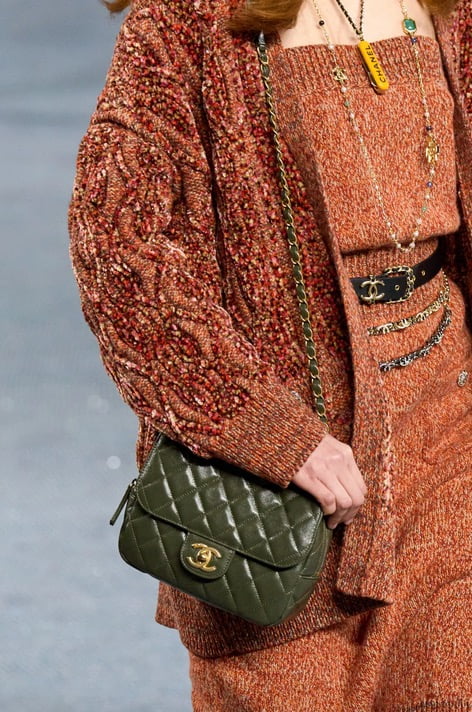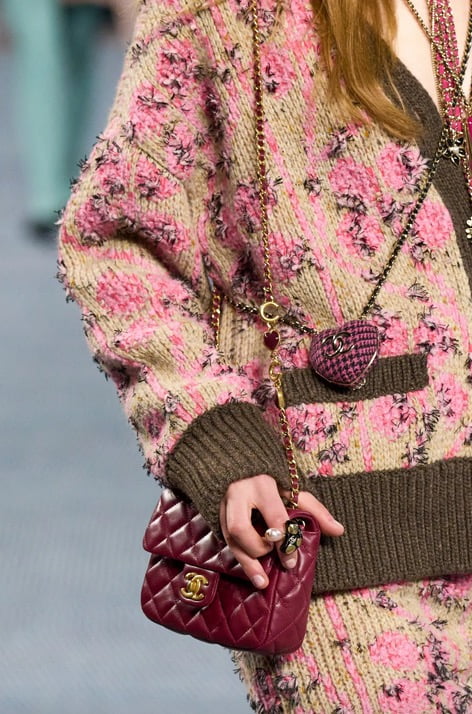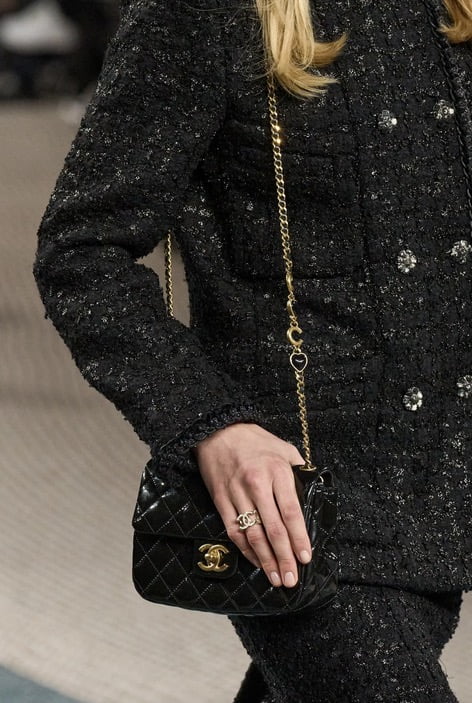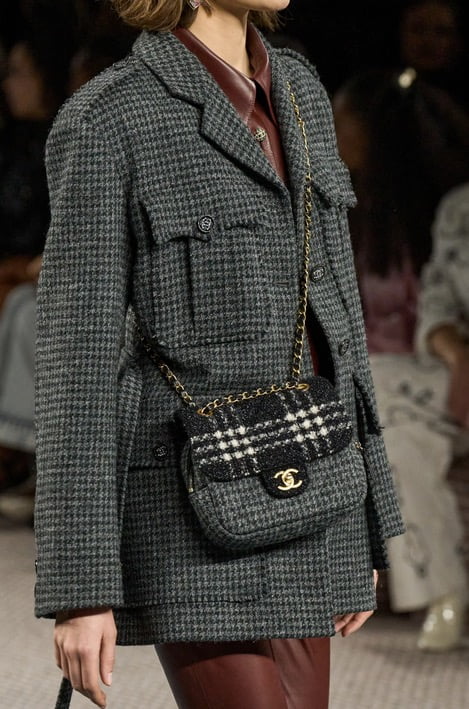 There's even a satchel-style bag with a flap.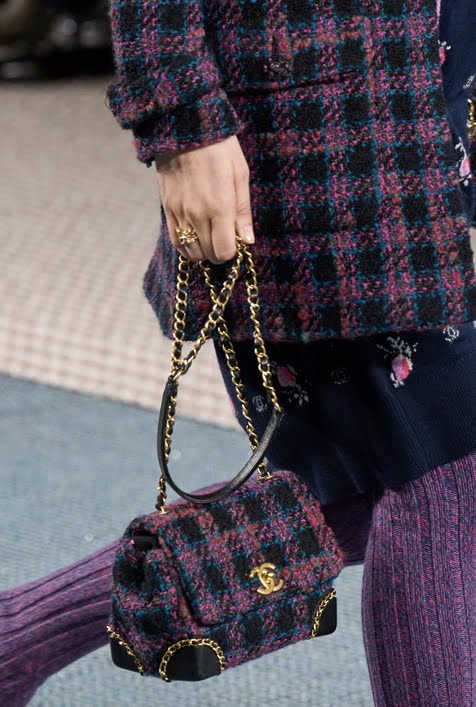 Having found such success with the Coco Handle, it's no surprise this collection includes several handled flaps. Perhaps ironically, none of them appear to be the actual CCH.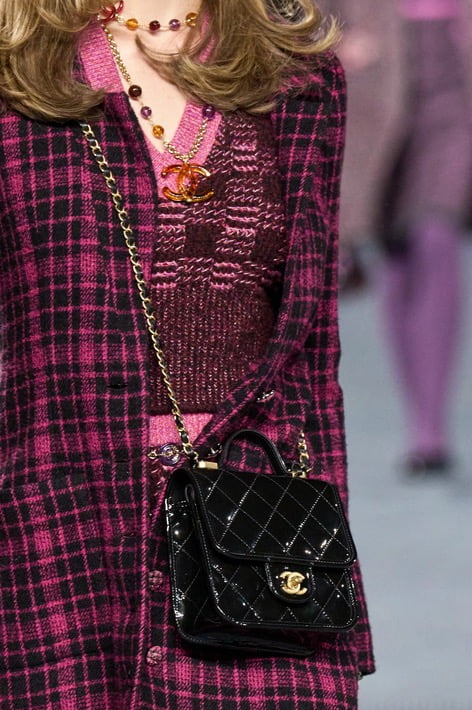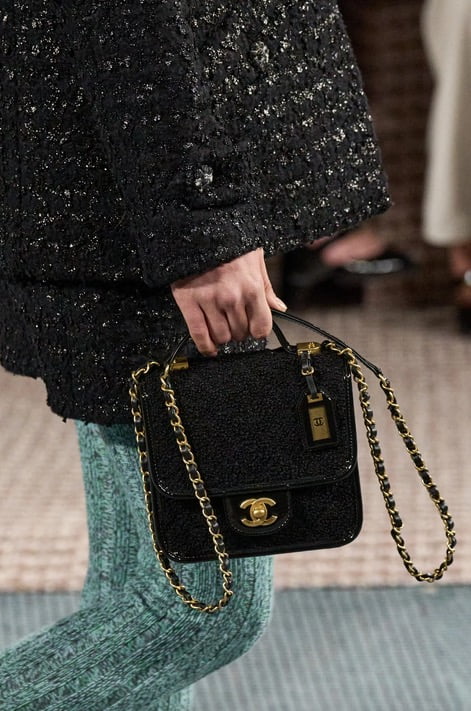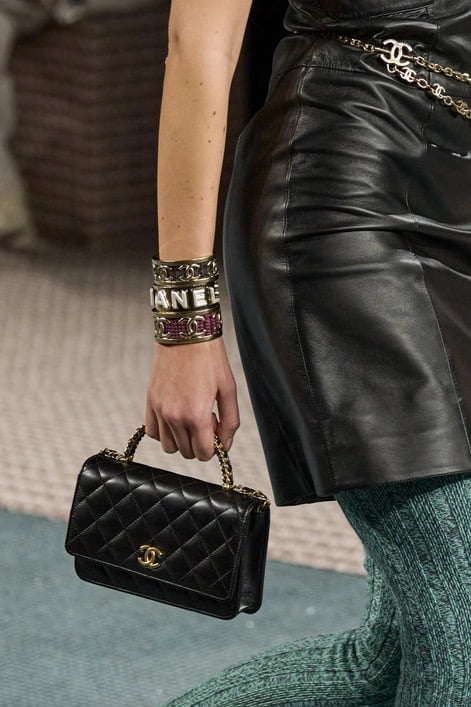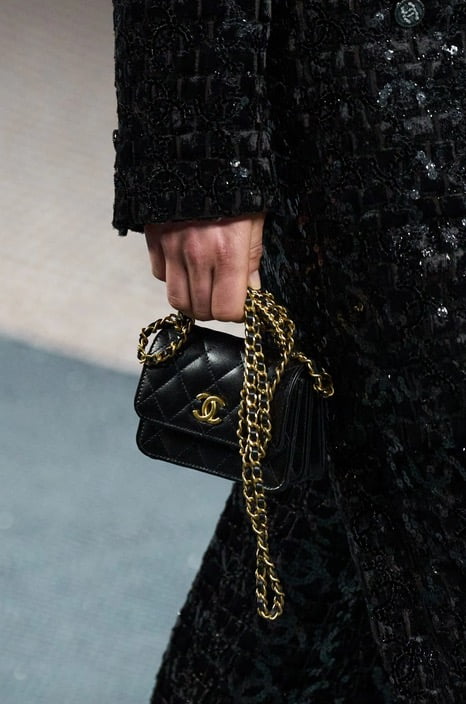 Check out the backpack with a handle, and so many of the Chanel classic themes.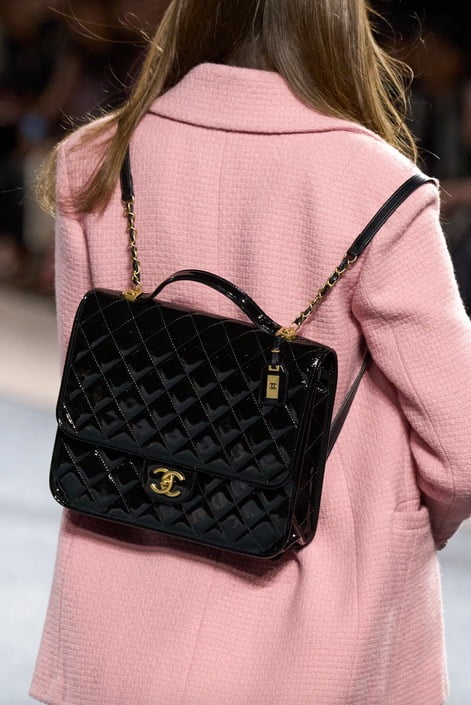 Beyond the tiny, jewelry-like items, Chanel didn't forget fans of the ultra small flaps.
Half Moon and Rounded Flaps
On the other hand, there's no need to be square with your flaps, or for it to even have four sides. There's a rounded, half-moon shaped bag also with a flap closure. One version is shearling. The other is a tweed Boy.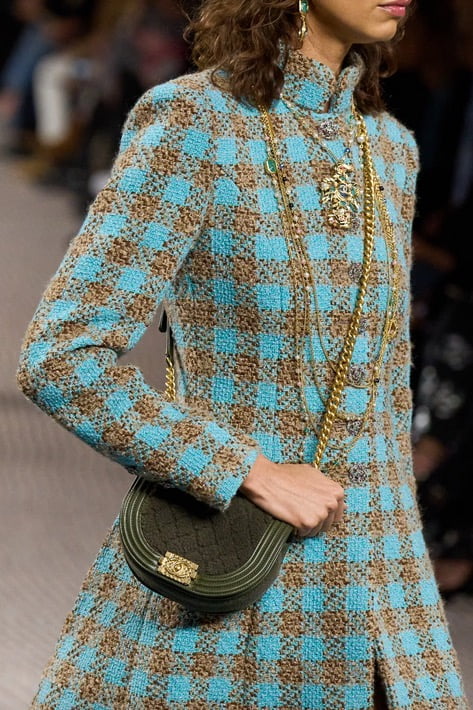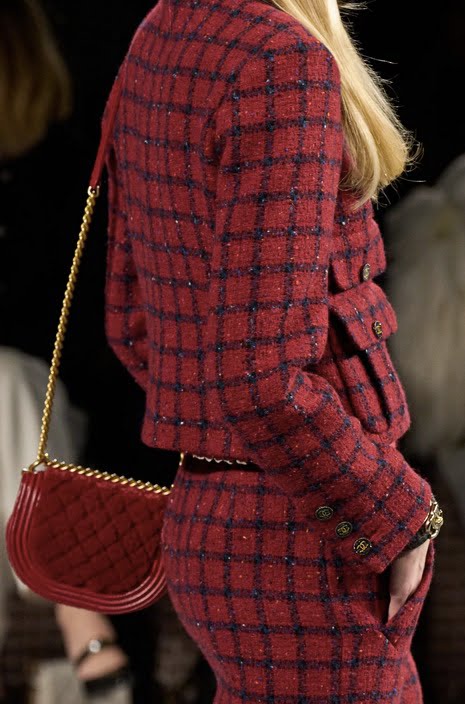 Chanel included a Deauville tote in this collection. And in perhaps a redux of the 2000s, there's a bag that very much resembles the then-popular Coco Cabas tote.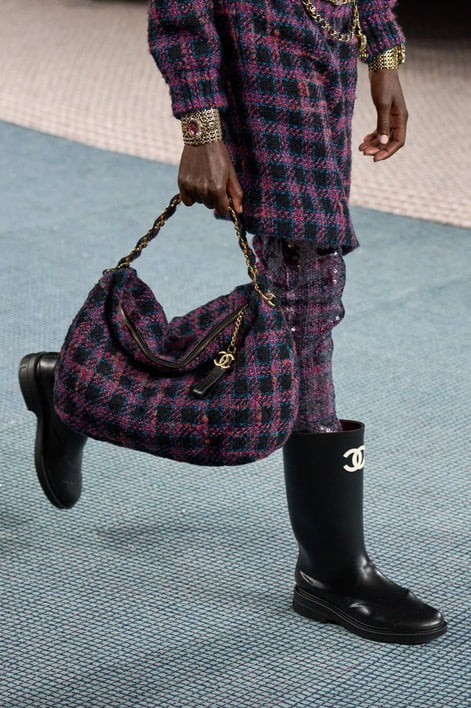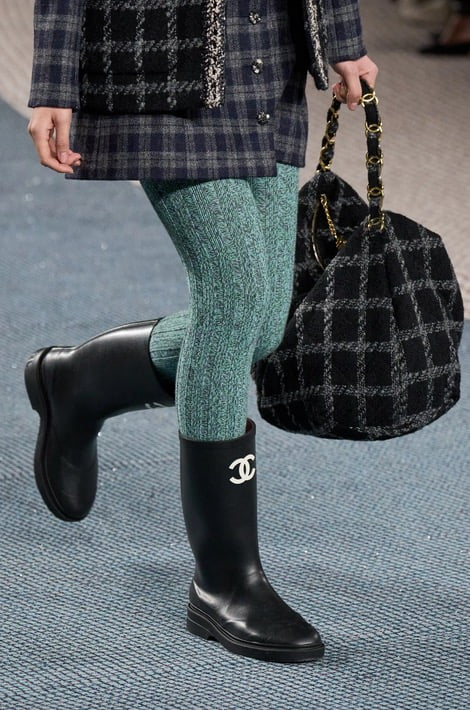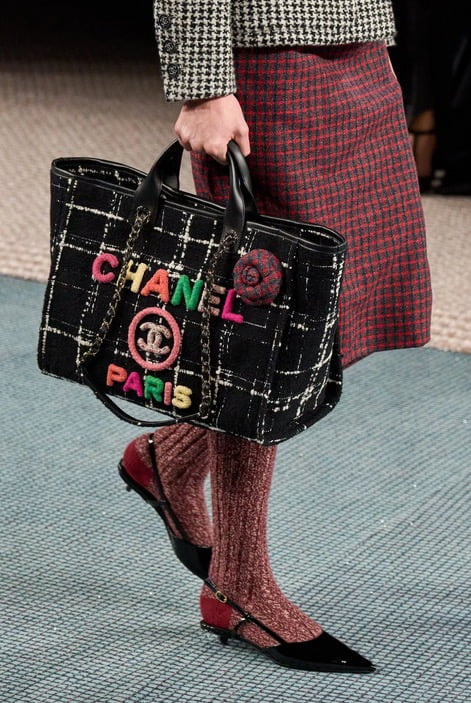 Even if you're tired of flaps and totes, Chanel presented plenty of other options. There were vanity cases and top lock bags, as well as barrel-shaped and round purses.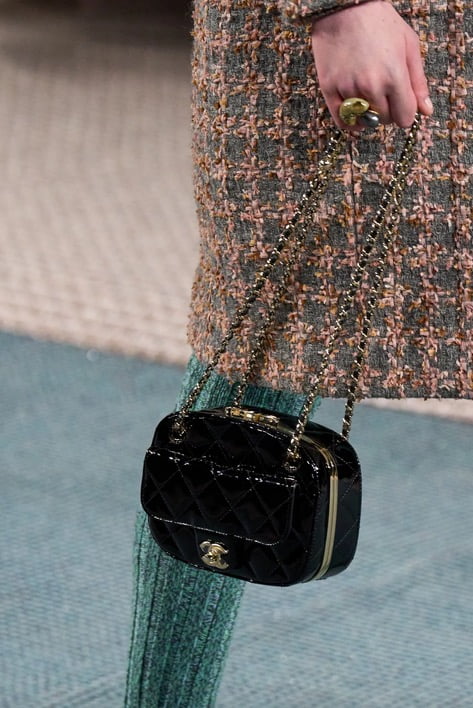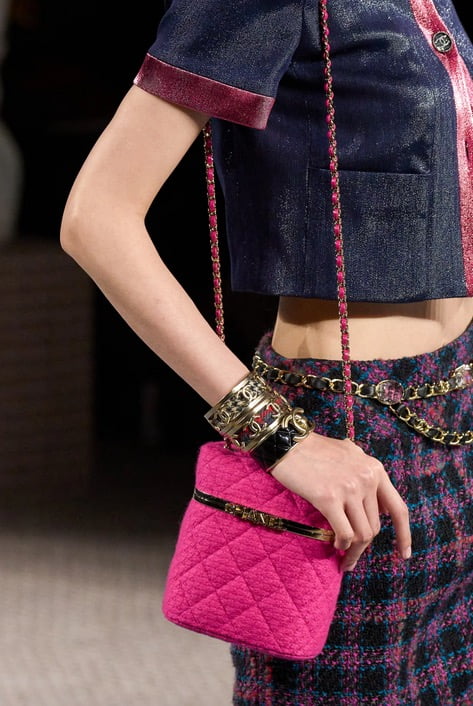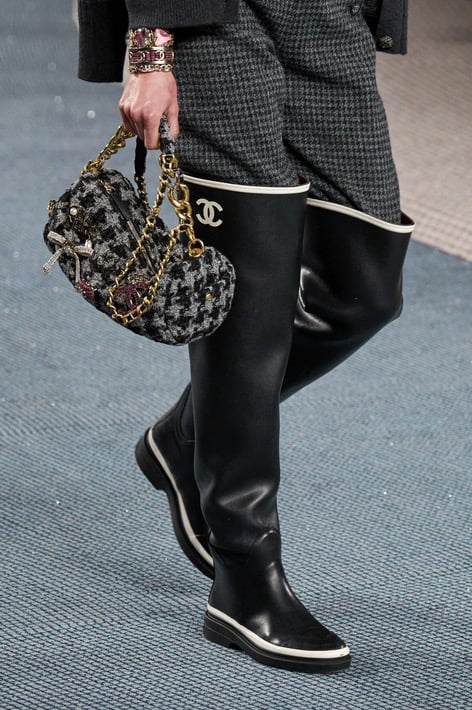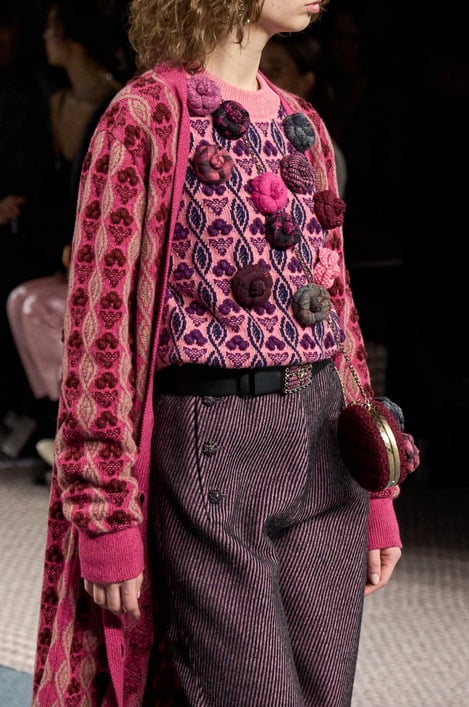 With so many choices coming, does Chanel again capture your attention? Flap or no flap? Let us know.
Love, PurseBop
XO
Runway images courtesy of Alessandro Lucioni, Armando Grillo / Gorunway.com
---