Dior's Fall/Winter 2022 Collection is Light on the Bags - BY pursebop.com
BY pursebop.com - 
Handbags didn't appear to be the focal point for Dior's Fall/Winter 2022 collection. In fact, barely 25% of the ensembles included our favorite accessory.
Rather, designer Maria Grazia Chiuri expressed interest in exploring new territory, like modernity and technology. The line included a collaboration with Italian company D-Air Lab, which specializes in protective functional, clothing and materials for non-fashion purposes. Incorporated into Dior's designs, the famous Bar Jacket becomes climate sensitive – cool when it's hot and vice versa. Other items included padding and airbag technology.
The bags, however, were mostly iterations of Dior's newer styles. Yes, there was a Lady Dior bag shown, repeatedly in black cannage designed leather.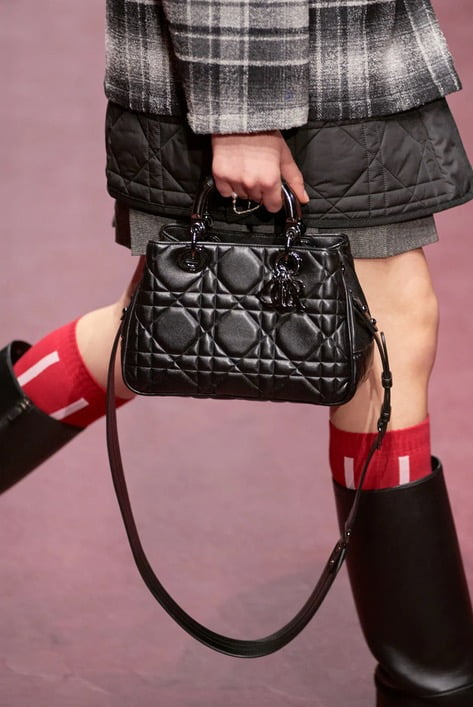 And one Book Tote in a pretty pattern graced the runway as well.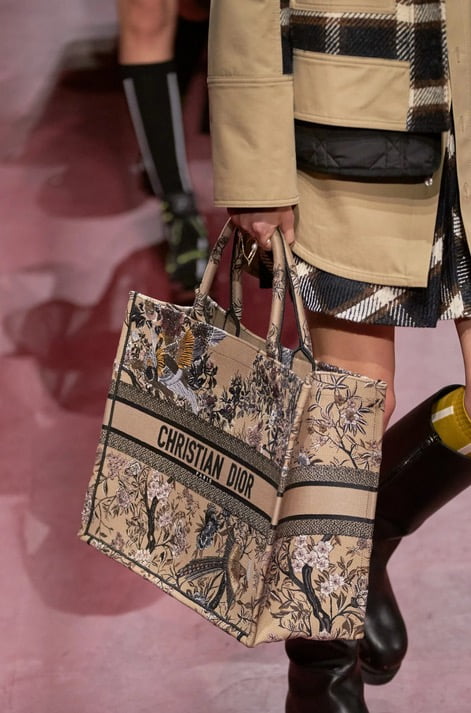 The other handbags were mostly versions of Dior's Bobby and Vibe, relatively recent entries to the brand's lineup.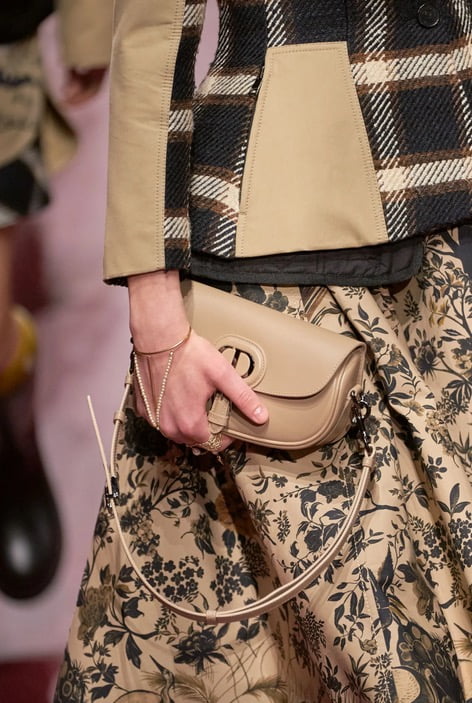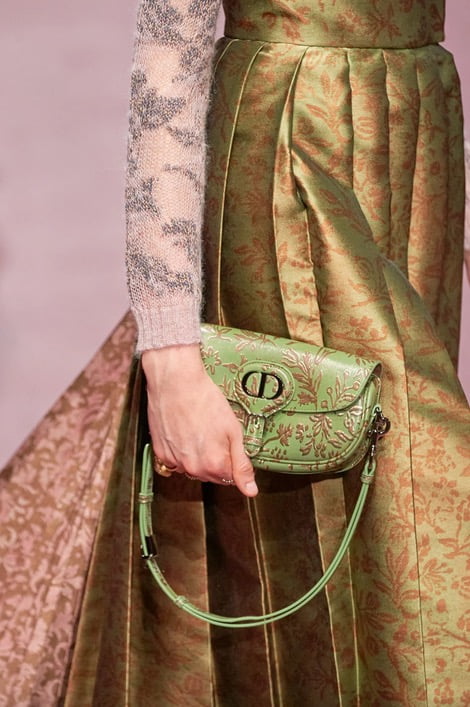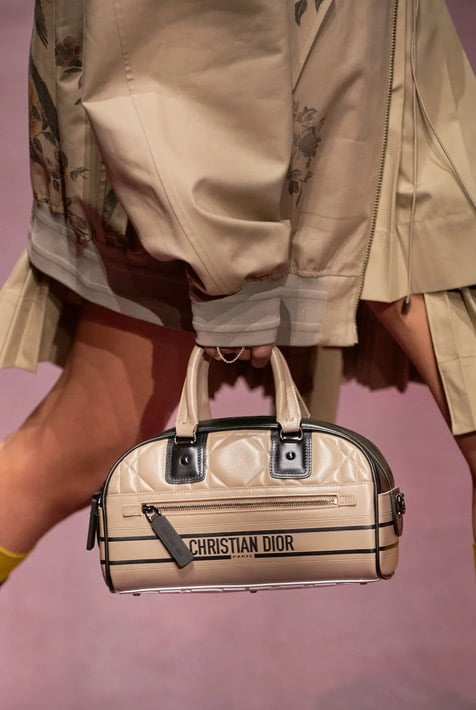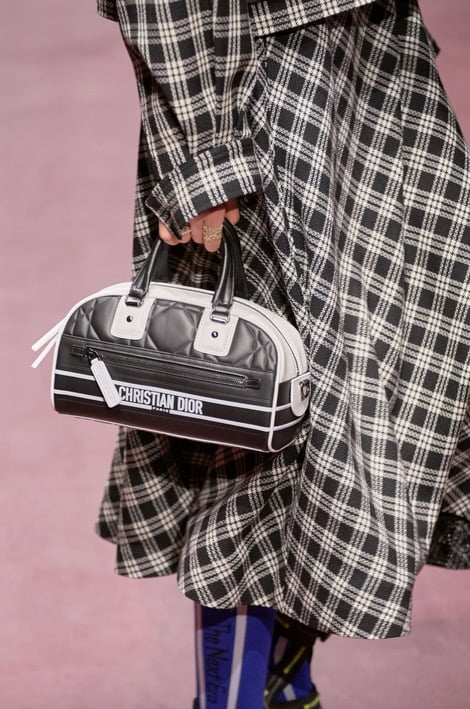 And not to bury the lede (but we did), there was one unfamiliar design. A leather tote that's not a book tote. While it actually reminded us of the Chanel Grand Shopping Tote, our guess is that it's a tote version of the Caro.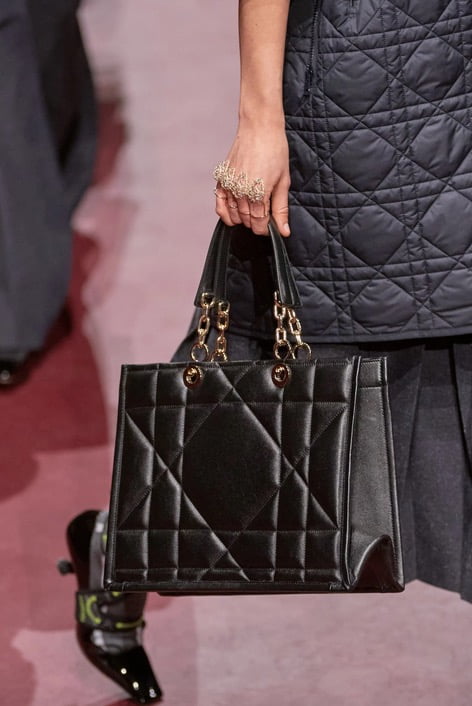 Were you looking for something really new? Or happy to see Dior stick to tried and true in different fabrications? Let us know.
All images courtesy of Alessandro Lucioni / Gorunway.com.
Love, PurseBop
XO
---